Our Licensed Medical Social Worker participates within the interdisciplinary hospice team, providing direct psychosocial patient care and appropriate related services to patients and families.  Coordinates care in the home and facilities to patients of all age groups and perform psychosocial assessments, analysis, counseling and referrals to meet the needs of the patient/family.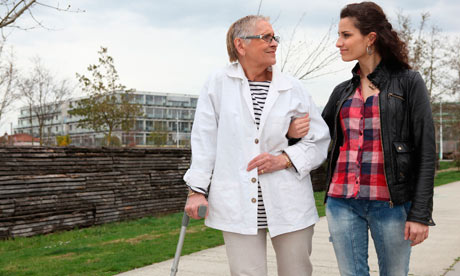 Responsibilities in details:
Conduct initial psychosocial assessment and establish social work plan of care for new patient within a timely manner as assigned.
Provide on going assessment of patient/family needs, providing or arranging for appropriate interventions, and evaluating outcomes, consistent with hospice philosophy and policy, physician orders, and plan of care.
Assessing the patient/family psychosocial status, potential for risk of suicide and/or abuse or neglect.
Assessing environmental resources and obstacles to maintain safety.
Visit with the patient and family members at least monthly, as per plan of care, to provide support, necessary psychosocial intervention, assessing emotional factors related to terminal illness, and follow-up.
Work with other team members to provide crisis intervention and to assist patients and families in understanding the implications and complexities of the patient's medical situation/needs and accompanying lifestyle impacts.
Counsel with the patient and family members surrounding issues of death and dying, grief and loss.
Assist the patient with education on and completion of advance directive documents and the addressing of their end-of-life health care decisions.
Assist family with funeral planning issues and transfer of responsibilities regarding fiscal, legal, and health care decisions.
Assess caregiver's ability to function adequately.
Assist family with identifying support systems available to reduce stress and facilitate coping with end-of-life care and assist with financial resources when needed.
Evaluate for long-term care placement when appropriate and assessing ability to accept change in level of care.
Assist Interdisciplinary Team (IDT) with discharge planning and change of level of care by identifying patient/family needs.
Promote Promise Hospice's Mission and company policies.